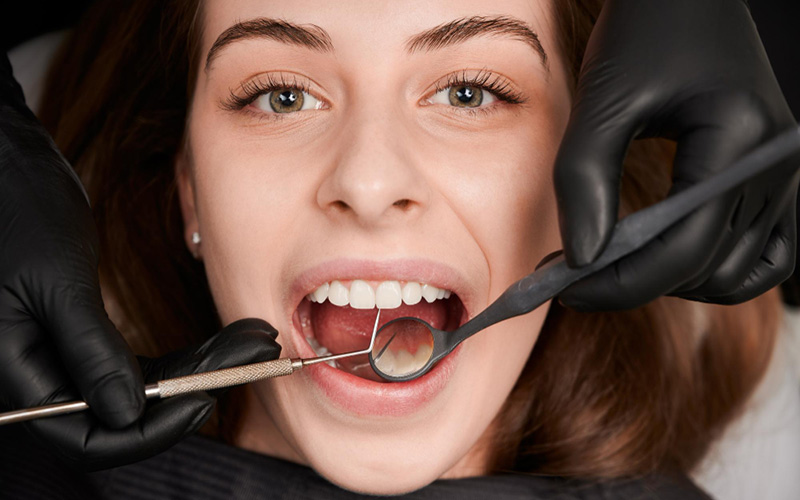 Choosing the right dentist is crucial for maintaining your oral health and overall well-being. However, it can be challenging to find a reliable dentist who understands your unique needs and provides top-quality care. If you're based in Coquitlam and looking for a trusted dental professional, your search ends here. Como Lake Village Dental is the answer to all your dental concerns, offering exceptional services that surpass your expectations. In this blog post, we will explore the key factors that define a good dentist and why Como Lake Village Dental should be your go-to dental clinic in Coquitlam.
1. Proficiency and Expertise:
One of the primary indicators of a good dentist is their level of proficiency and expertise. At Como Lake Village Dental, you can rest assured knowing that our team of highly skilled dentists possesses a wealth of knowledge and experience in various dental procedures. Whether you require general dentistry services, cosmetic treatments, or specialized care, our dentists have the expertise to deliver exceptional results. We stay up-to-date with the latest advancements in the dental field, ensuring that our patients receive the highest standard of care.
2. Patient-Centered Approach:
A good dentist understands that patient care is not limited to just dental treatment but extends to the overall experience in the dental office. At Como Lake Village Dental, we prioritize patient comfort and satisfaction. From the moment you step into our clinic, you will be greeted by our friendly and accommodating staff who will ensure that you feel welcome and at ease. Our dentists take the time to listen to your concerns, thoroughly explain your treatment options, and answer any questions you may have. We believe in building strong relationships with our patients, based on trust and open communication.
3. Comprehensive Range of Services:
Another crucial aspect of a good dental clinic is the availability of a comprehensive range of services. Whether you need routine check-ups, dental cleanings, fillings, or more complex procedures such as dental implants or orthodontics, Como Lake Village Dental has got you covered. Our dental professionals are well-equipped to address a wide range of dental needs, eliminating the need for multiple referrals to different specialists. This convenience ensures that you receive consistent and coordinated care throughout your treatment journey.
4. State-of-the-Art Technology:
In the rapidly evolving field of dentistry, advanced technology plays a vital role in enhancing treatment outcomes and patient experience. At Como Lake Village Dental, we invest in state-of-the-art dental technology to ensure that our patients receive the best possible care. Our clinic is equipped with cutting-edge equipment, including digital x-rays, intraoral cameras, laser dentistry tools, and more. These technologies enable us to provide accurate diagnoses, precise treatment planning, and minimally invasive procedures. By incorporating the latest advancements in dental technology, we strive to make your dental experience comfortable, efficient, and effective.
5. Positive Reviews and Testimonials:
One of the most reliable ways to gauge the quality of a dental clinic is by reviewing patient testimonials and online reviews. Como Lake Village Dental takes immense pride in the positive feedback we receive from our satisfied patients. Our commitment to delivering exceptional care and outstanding results is evident in the numerous glowing reviews we have received over the years. We encourage you to read through our testimonials to gain a deeper understanding of our patients' satisfaction levels and the quality of our services.
When it comes to choosing the right dentist, it's essential to consider factors such as proficiency, patient-centered care, comprehensive services, advanced technology, and positive reviews. Como Lake Village Dental excels in all these areas and more, making us the ideal choice for anyone seeking a reliable dentist in Coquitlam. Our highly skilled dentists, along with our dedicated and friendly staff, are committed to providing you with personalized, top-quality dental care. From routine cleanings to complex procedures, we have the expertise and technology to deliver exceptional results.
Don't compromise on your oral health and overall well-being. Choose Como Lake Village Dental as your trusted dental partner in Coquitlam. Contact us today to schedule an appointment and experience the difference firsthand. Together, we can achieve a healthy and beautiful smile that will last a lifetime.
Book your Appointment with Como Lake Village Dental. We're accepting new patients.