Searching for top-notch orthodontic treatment? Choose Como Lake Village Dental.
In our office, we treat teeth misalignment with Invisalign treatment. Invisalign treatment uses clear plastic aligners to reposition your teeth.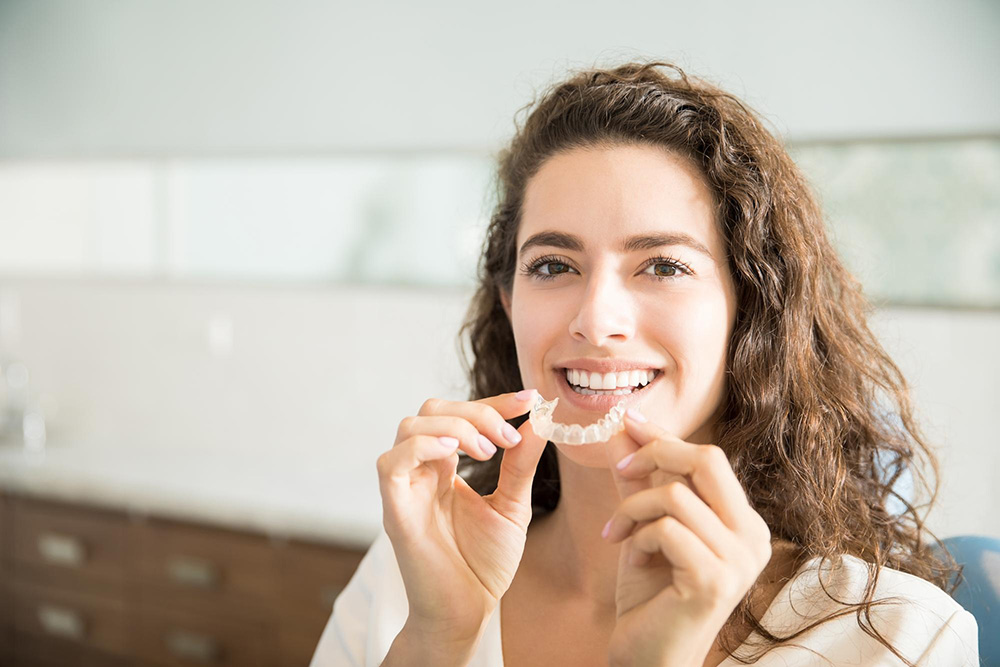 The aligners work in a similar way to braces. They slowly guide your teeth into the correct position. Unlike braces, the aligners can't be adjusted, so you need to come to our office for a new set of aligners every month.
The Invisalign aligners can be removed while you eat or brush your teeth, and they're virtually unnoticeable when you wear them.
Our dental centre offers remarkable services that will leave you with a smile that you will be proud to show off.
With a team of highly skilled dentists, advanced technology, and a comfortable environment, we make the treatment process a breeze. From traditional braces to Invisalign, we provide a wide range of options to meet your specific needs. Not only will you receive exceptional care, but you'll also enjoy the breathtaking beauty of Como Lake Village.
Experience the joy of transforming your smile while basking in the picturesque scenery. Choose Como Lake Village for your orthodontic treatment, and achieve the smile of your dreams in a serene and welcoming setting.
Make an Appointment
We want to make sure your teeth stay healthy, function well and look great! From regular cleanings and exams to advanced restorative treatments, all of your routine dental needs can be met right here.
Our dentists will create a personalized treatment
plan that's specific to your unique needs.
Our highly skilled dentists provide comprehensive care for all ages. We offer a number
of restorative and cosmetic procedures, including crowns, and teeth whitening.